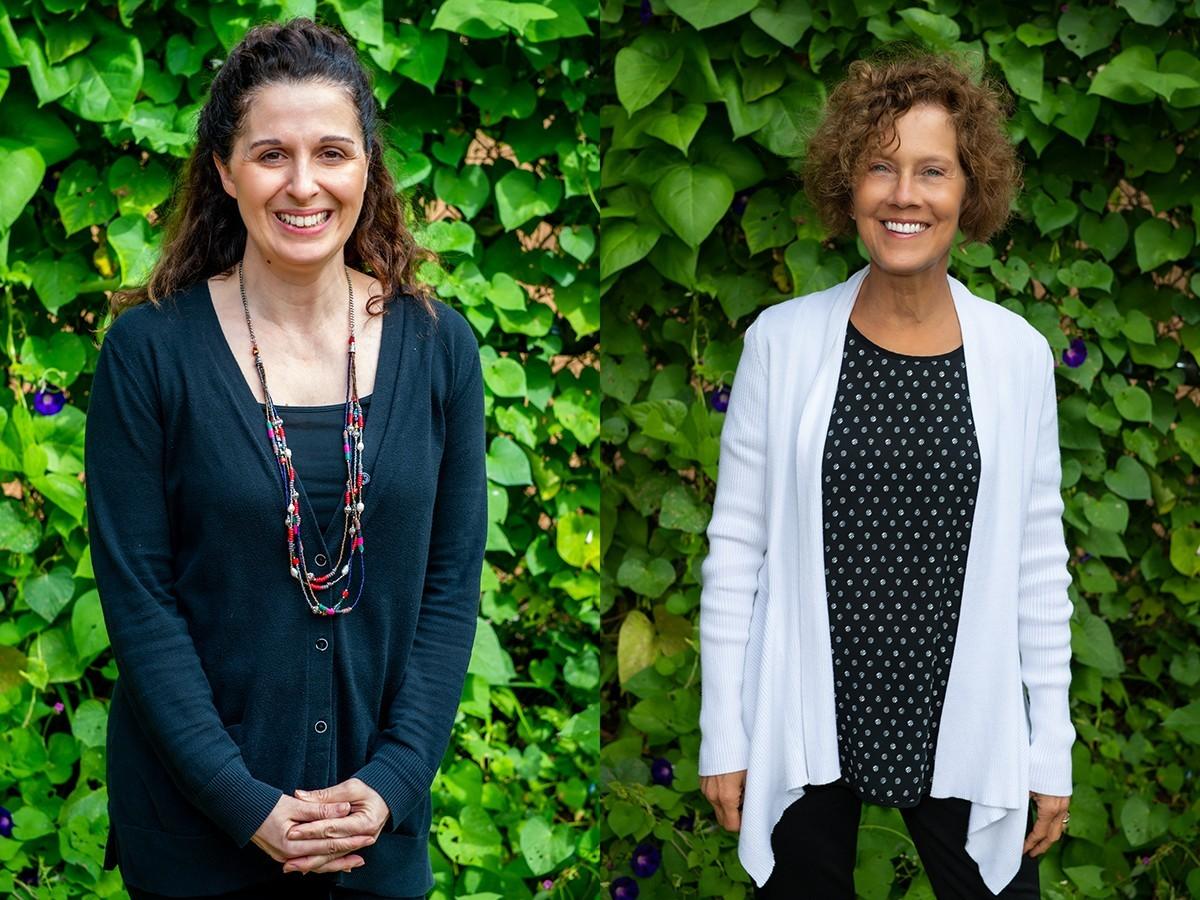 School Leadership Announcement from the Board of Trustees
The Board of Trustees of the Montclair Cooperative School is pleased to announce the appointment of two Co-Heads of School, Ana Younghusband and Donna Ellwood. Starting on July 1, 2020, Ana will serve as our Co-Head of School, Director of Education and Academic Program and Donna will serve as our Co-Head of School, Director of Finance and Operations. By implementing a Co-Head model, the Co-op's is revisiting its roots, at least as far back as the 1980s when there was an Administrator and an Educational Director working together to lead the school. We firmly believe that returning to these roots will help us grow into our future.
Ana and Donna are uniquely qualified to serve in these roles as they have worked together closely over the last three years and have developed a level of trust and knowledge that will enable this model to be successful.  Additionally, Ana comes into her role with 17 years of teaching, curriculum development and academic leadership experience, having served as an Assistant Head of School for 9 years, including her current role as the Co-op's Assistant Head of School. Similarly, Donna brings over 30 years of finance, management and operations experience to her role, and has spent  the last 13 years working side by side with the heads of school in managing the financial, administrative and operational aspects of the Co-op. We are excited for the talent and knowledge they each bring to their role, their understanding of and experience with the Co-op and their passion for the Co-op's mission, students, teachers, staff members and families. Donna and Ana are committed to working closely with the faculty to lay the foundation to guide the school through these unprecedented times.
The Board of Trustees would like to thank everyone who served on our Head of School Search Committee for their thoughtful and collaborative work as committee members: Teachers Judy Bereczki, Munira Bootwala (also a parent), Hilary Fandel, and Chris Posluszny, Parents/Board Members Evan Anderson and Lesley Hayes and I, and our Director of Development and Community Engagement, Jami Thall. This search process included many days of careful deliberation about possible leadership models, differentiated job descriptions, the current and future needs of our school and the tremendous talent existing within our school.
As we move into this transition phase, our Head of School Namita Tolia continues to work tirelessly to ensure that the Co-op delivers its top-notch program to our students even at a distance. We thank Namita for her continued leadership, dedication, and commitment to the Co-op and her care and support for our community. Namita, Ana, Donna and the faculty will collaborate in the coming days to refine plans for the launch of the 2020-2021 school year with attention to all the challenges and promise of a progressive program delivered amidst health and safety guidelines and constraints.
As a cooperative school and community, we plan to continue to work together to navigate these troubling times. Our Membership's continued participation, input, and feedback help to keep our community strong. With our future leadership now in place, we will continue to move forward together in strength and hope. We remain Co-op strong!
Sincerely,
Tamara Garnes Mata
Chair, Board of Trustees